Theodore Paine Poppy Hour, Thurs. 10/29 5:30 PM
October 28, 2020
[Posted by Chuck Almdale]
Note: If this email does not display well for you, go to the blog by clicking on the title above. It came to me with a great deal of underlying HTML formatting which it could take a couple of hours for me to reconfigure. So I pasted it in and hoped for the best.
OCTOBER POPPY HOUR

Join us this Thursday (10/29) at 5:30PM PST for an episode of Poppy Hour dedicated to California wildfire and its relationship to our native plants.

Poppy Hour: Wildfire
Thursday, October 29 5:30 PM -7:00 PM
Via ZOOM or

YouTube

, Free

Wildfire is a complicated force in Southern California, being simultaneously dangerous, destructive and regenerative. During this episode of Poppy Hour we'll be joined by two wildfire experts to shed light on this issue: Dr. Jon Keeley, a fire ecologist with the U.S. Geological Survey, and Henry Herrera, a Forester with California Department of Forestry and Fire Protection (CAL FIRE). We'll take a close look at our local fire ecology, discuss what it's like on the ground as a fire-fighter, and learn about actions we can all take to create wildfire resilient communities. TPF Nursery Manager, Flora Ito will start the show by sharing a few of her favorite fire adapted plant selections.

Poppy Hour is our California native plant internet mashup. Part interviews, part garden tour, part happy hour, we explore the amazing diversity of people and ideas that connect to Southern California plants and landscapes. Join us!


Henry Herrera began his forestry career with the Forest Service in the San Bernardino National Forest working as a wildland firefighter while attending forestry school at Cal Poly, San Luis Obispo. He's worked in several National Forests as a firefighter, forester, and lands/special uses officer. Since May of 2019, Henry has worked as CAL FIRE's  Regional Urban Forester for Los Angeles and Ventura counties. Henry's main experience is with fuels/vegetation management, prescribed fire and reforestation.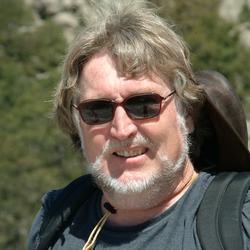 Dr. Keeley is currently a research scientist with the U.S. Geological Survey. Prior to this appointment, he served one year in Washington, D.C. as director of the ecology program for the National Science Foundation. He was professor of biology at Occidental College for 20 years.  His research has focused on ecological impacts of wildfires as well as other aspects of plant ecology, including rare plants, rare habitats such as vernal pools, and plant physiology. 

We would like to thank an anonymous donor for making Poppy Hour season 2 possible.

Theodore Payne Foundation for Wild Flowers & Native Plants 10459 Tuxford Street Sun Valley, CA 91352